3 Great Games To Play With Your Children & Help Them Learn About Real Estate Investing!
If you are a parent that is working towards financial independence and building your real estate investment portfolio it would be a wise idea to teach your children about money, business, and investing in real estate.
This way you can create generational wealth and truly build a large empire. Today's wealthiest families always teach their children how about wealth creation and wealth preservation.
I personally believe that one of the best ways to teach children, teenagers, and young adults is through playing games. It is much easier to learn when you make it fun. One of the things I always strive to do when I am working with my one-on-one coaching clients is not only to educate them but to also do it in a way that is fun and memorable.
Here are my top three game recommendations for you to play with your children and build lasting memories while teaching them the importance of money and real estate investing.
Number one: Monopoly
This is a classic game that has been around for years and now has a wide variety of themes. So no matter what your children are into, there will most likely be a version of this great game that your children can become enthusiastic about playing.
The reason I like monopoly is because it is a great way to introduce your children to real estate in a fun way, as well as teaching them the basic principles. It teaches them one of the most important rules in real estate investing which is location location location. And of course it reinforces the fact that they must be law-abiding citizens and never want to go to jail!!! :-)
I also like the fact that it encourages growth and scale by having the ability to trade in smaller houses 4 bigger hotels. I know that in my own personal real estate investment journey this is exactly what I did. I started out with small student rentals… then small multifamily properties... Then larger apartment buildings... Then mixed use commercial buildings… then large office buildings… and now even some foreign investments throughout the world.
Sky's the limit when it comes to real estate investing. If you can dream it you can do it.
Number two: Cash Flow
This is a popular real estate investment game created by an american real estate investor and business owner Robert Kiyosaki. This board game introduces you to the markets and a variety of investment opportunities that can be used to escape the rat race.
It is my goal as a real estate investment coach to encourage you to create not only financial independence for yourself but also for your children and your grandchildren. When you are able to do this then you are truly wealthy and live a life of abundance.
Number three: Chess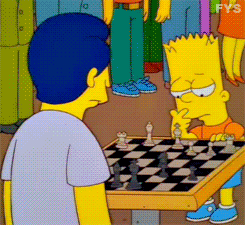 Chess is a mental game and has a variety of benefits. It teaches you the importance of knowing the rules and the roles of the different pieces as well as how to best utilize the game pieces to their strengths.
In real estate investing you'll also want to build a team of specialists and utilize their strengths to grow your real estate investment business and ultimately win the game of money.
You will learn when to be offensive and go on the attack as well as when to be defensive and protect your king. In order to excel at this game you'll have to work on your creativity, and have the ability to think several moves ahead of your opponent.
In real estate you also want to have the ability to plan not only the current investment property you are looking to buy but also how you can best position yourself to buy the next one, two, three, four, or five properties.
This is where a great real estate investment focused mortgage agent can help you structure your financing in a way that allows you to grow your real estate portfolio and maximize the low interest money that banks are lending in today's current market.
In conclusion I believe that these three games are a great way to teach your children how about money management and help them to develop real estate investing skills.
As a proud parent it is your responsibility to educate your children because unfortunately there are many valuable topics that our school systems just don't teach.
I would like to encourage you to give these games a try with your children and create some fun lasting memories that could very well lead them towards financial independence.
Until next time always remember " The More You C.A.R.E. The Less You Work"
Your real estate-based wealth coach,
Jeff Woods
P.S. When your ready here are a couple ways I can help you start, scale, and manage your very own lucrative real estate investing company.
1. Join the C.A.R.E. community and connect with other real estate investors that are taking massive action. It's our new Facebook community where smart real estate investors connect, learn, and grow! Grow your wealth, Freedom, Impact, & portfolio! CLICK HERE to join today.
2. Work with me and my team privately. If you would like me to help you avoid costly mistakes and grow your real state business so that you can have the finances and time to fund your desired life let's chat. CLICK HERE to grab a complimentary strategy session. This way we can chat and get to know each other better. This is not a sales call I do NOT work with everyone. I want to see if we are a good fit and help you. If you decide you want to continue to work with me and you meet my criteria we can explore what that may look like. Because I am actively running my real estate businesses and value my free time I only work privately with a small select few every year. BOOK YOUR SESSION HERE.