Do This One Thing & You Will Buy More Real Estate Deals Below Market Value !
First off I want to welcome you back to my real estate blog or if this is your first time welcome.
I want you to know that you are in the right place if you were looking to create a real estate investment business that works for you rather than you working for it…
Too many real estate investors focus so much on making money that they forget about building a business that delivers the freedom and the lifestyle that they truly desire.
Now before we begin if you would take a minute and kindly share this blog post with other people that you C.A.R.E. about I would really appreciate that.
Now let's dive into today's lesson…
The most common questions that my real estate coaching clients ask me is…
" Jeff how do you find so many real estate investments that are below market value?
The short answer is to become a geographical specialist and consistently market to your target investment neighborhoods.
But with that being said over the past 20 plus years of real estate investing I have discovered that success leaves clues…
And in my humble opinion there is one thing that differentiates a successful investor from a struggling investor when it comes to finding great real estate assets that you can buy below market value…
The key is to….
Follow up, follow up, follow up,...
Anybody can place a classified ad, hang a bandit sign, or post on social media…
But if you want to drastically increase your odds of landing that"grand slam" real estate deal you must have a system in place to consistently follow up.
Property owners sell for a number of reasons…
Loss of job

New job in a different location

Death

Illness

Divorce

Starting a family and need to upgrade

Kids have all moved out and want to downsize
And the list goes on and on.
In most cases when the owner of the property discovers your marketing they will not be ready to sell.
So how do you know when they are ready?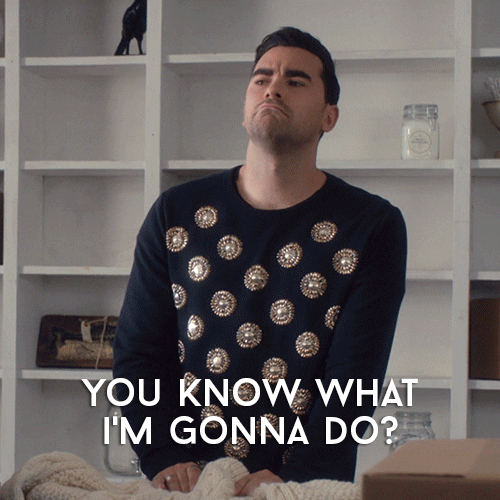 You simply follow up…
Make sure that when the property owner is ready to sell that you are the first person they think about and the first person they call.
If you want the property bad enough never give up until the property is sold. You must remember where there is a will there's a way. Off-market deals can save you tens of thousands of dollars.
And help you create financial independence so that you can live the lifestyle that you desire.
Following up is such a simple thing to do but yet many people in the real estate industry do not do it.
Real estate investing is more about understanding people rather than understanding property. If you take some time and invest in building relationships often when it comes time to sell you will be the first and only investor that they call.
Would you rather compete with all the other investors fighting for properties on MLS and overpaying just to get the deal?…
OR
Would you rather be the only investor at the table and close on a deal that provides a nice profit margin for you and helps the property owner resolve their problems at the same time?
Remember people like to do business with people they like.
I would also like to add here that you do not want to stop when you do find a deal. You want to keep that marketing going and have a large volume of deals flowing to you.
Remember your long-term goal is to create a real estate investing business that funds your desired lifestyle, so until you have scaled your real estate investing portfolio to a size that delivers enough cash flow to fund your desired lifestyle there is no reason to stop your marketing.
Now the nice part about being in control of your own company is that when you want to buy more properties you simply crank up your marketing and follow-up systems…
And when you're ready to take a break and go on a well-deserved vacation you can simply shut down your marketing machine and enjoy life to its fullest.
Here is a real world example of a deal that I acquired a few years ago.
I discovered a mixed-use property on the west side of the city and the owner had it for over 25 years. And he also ran his personal business from one of the lower warehouse spaces.
Now when I discovered that he was considering retiring and wanted to sell his property. I submitted an offer that I believe was fair however he quickly rejected the offer.
I followed up with him to see why he had not considered my offer and discovered that he was emotionally attached to the building and was worried about having to shut down his business if he sold.
I followed up again a couple months later unstructured another offer with better terms for him allowing him to continue to lease the space and continue his business…
A few months had passed and I still have not heard back from the seller. I did a little bit more digging and discovered that the seller had lost one of his family members and the death was devastating to him.
So I submitted yet another offer but this time I included a personal cover letter. I expressed my sorrow for his loss and explained to him why now might be a great time for him to sell so that he could enjoy his profits with his family and spend time with the ones he loved most…
It took me a little over one year of continuing to follow up with that seller…
But it was time well spent as I was able to solve the sellers problem and buy a great real estate asset below market value with huge upside potential.
I still own that property to this very day and can assure you that it will deliver well over $1,000,000 in profit if I wanted to sell.
Now to be clear you will not find deals like this everyday…
But if you are consistent you will find a ton of deals below market value and some of them we'll be so far below market value that they will change your financial future forever.
If you would like to learn more about finding real estate deals below market value and finding the money to close on those deals let's chat…
Take action today and book a free coaching strategy session with me.
The worst that can happen is that you will learn a lot and make a new friend…
The best that can happen is that you decide to work with me and we build a lucrative real estate investing business that funds YOUR desired lifestyle.
Let's do this!
Until next time always remember " The More You C.A.R.E. The Less You Work"
Your real estate-based wealth coach,
Jeff Woods
P.S. When your ready here are a few ways I can help you start, scale, and manage your very own lucrative real estate investing company.
1. Join the C.A.R.E. community and connect with other real estate investors that are taking massive action. It's our new Facebook community where smart real estate investors connect, learn, and grow! Grow your wealth, Freedom, Impact, & portfolio! CLICK HERE to join today.
2. Book Recommendations. These selected books will help you build a solid understanding of real estate investing. See list now.
3.C.A.R.E. tool box. This is a list of free and/or low cost resources that every real estate investor needs to build a lucrative real estate investing company that will fund your desired lifestyle. Access your resources HERE
4. Work with me and my team privately. If you would like me to help you avoid costly mistakes and grow your real state business so that you can have the finances and time to fund your desired life let's chat. CLICK HERE to grab a complimentary strategy session. This way we can chat and get to know each other better. This is not a sales call I do NOT work with everyone. I want to see if we are a good fit and help you. If you decide you want to continue to work with me and you meet my criteria we can explore what that may look like. Because I am actively running my real estate businesses and value my free time I only work privately with a small select few every year. BOOK YOUR SESSION HERE.