How To Scale Your Real Estate Investment Portfolio
Updated: Jul 5, 2021
Over the past 22 plus years actively investing in real estate and successfully implementing many strategies in both residential and commercial properties you learn what is required to successfully scale a lucrative real estate investment portfolio.
I've had the pleasure of speaking to thousands of real estate investors from all walks of life…
And in most cases the people I meet want to buy as much real estate as possible or at least enough to make them financially independent.
The goal is always to model a proven system that overtime will be able to scale and provide you with residual income that will ultimately fund your desired lifestyle…
And the question I am often asked is…
"Jeff how do I go from one property to owning multiple properties and hundreds if not thousands of cash flowing rental units?"
So in this blog post I will share with you what has worked for me, what has worked for my coaching clients, and what will work for you should you have the discipline to consistently take action and implement what you learn…
Number one: Reduce your spending, control your budget, and invest the difference in your education and/or real estate.
This option is often overlooked because many people like to spend more than they earn…
you should try to set a strict budget and a lifestyle that will allow you to save a significant amount of income from your day job…
And then once you begin to buy cash flow real estate you need to have the discipline to take your profits from the first property and leverage them into buying your next investment property.
Far too many investors take their profits and blow it on materialistic items rather than having the discipline to sacrifice today in order to live their dream life tomorrow.
Remember the rich buy assets, the middle class by liabilities, and the poor collect junk.
An asset is defined as something that can support itself growing value and put positive cash flow in your bank on a consistent monthly basis. So if you own a home that you pay for and it does not provide you with positive monthly cash flow you do not have an asset... you have a liability.
I remember when I first started to scale my real estate investment portfolio i was driving a dodge neon with a trailer hitch and saving capital to invest in properties while many of my friends we're driving much nicer cars and going out partying every weekend.
And if we fast forward to today I drive a much nicer vehicle than many of those friends and have the ability to travel and party as I desire anywhere in the world well those friends continue to struggle financially and go into a day job that they hate.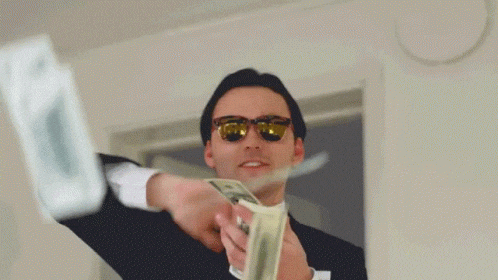 Number two: Private capital, joint venture partners, and the B.F.R.R. are our strategy.
This is what I did to acquire over 100 rental units in under 6 years. When done properly you can schedule your real estate investment portfolio fast without using any of your own money poor credit.
When I first started years ago I took the money that I was able to save from my day job and invested in my personal education, I read books, I attended seminars, I bought courses online, I attended local real estate groups, and the best investment I made was hiring a coach.
I would strongly advise you to do the same as my self education has made me a small fortune and continues to yield great returns…
Once I had the education and connections from my coach I would buy multifamily properties, fix the up, rent them out at a higher rent ( increasing my cash flow and the property value)...And then I would refinance the property and do it all over again.
The other secret to doing this over and over again is to use other people's money and credit.
There are plenty of people out there that want to invest in real estate… But they do not have the time. Knowledge, or desire to do it on their own. Once you understand how to raise capital to fund all your deals there is no limit to how many properties you can buy.
This is one of the fundamentals that I teach all my coaching clients. Once you have the confidence to do this effectively your entire life will change...
To learn this strategy in more detail you can grab your copy of The Ultimate Wealth Strategy
OR
Book a complimentary strategy session with me personally HERE
Number three: using a HELOC (home equity line of credit)
a HELOC is a form of revolving debt, like a credit card with simple interest (not amortized). This means that you are able to withdraw money up to an approved limit, using a bank transfer, card or check, repay it and draw it down again within the predefined terms of the loan. As a HELOC is a secured loan, you are able to obtain a lower interest rate which is much better than credit card rates or private money rates.
Wise real estate investors will use the equity in their primary residence or rental property to withdraw money at low interest rates and re-invest the funds into another cash flow rental property and make money on the spread. $$$$$$$$$
Because you are cash flow positive in this scenario, you can effectively continue this cycle until your HELOC is fully utilized…
Be sure that you are investing into a deal has significant upside, as a HELOC typically has variable interest that may jump up and eat into your profits.
Number four: Joint venture partnerships.
Every person that you meet from this day forward could potentially be your next partner.
I have personally bought several properties in multiple countries with joint venture partners.
Once you understand how to position yourself as the expert and effectively communicate how you can help the other individual earn a nice return through investing in real estate it is easy to attract joint-venture partnerships.
I have found joint venture partners just about anywhere you can imagine.

I met one partner while playing baseball

I met another partner while at a wedding party

I meant to yet another partner connecting on Facebook

One joint venture partner was a friend from my old day job

Another joint venture partner partnership was formed real estate conference

Several other joint venture partners were referred to me from my current partners
And the list goes on…
So as you can see once you have the knowledge enter conference you can find capital and joint venture partnerships just about anywhere…
The Key is in positioning yourself as a real estate expert... If you would like to learn more about how to do this please feel free to reach out to me as I enjoy teaching others how to create financial independence through real estate investing.
Until next time always remember " The More You C.A.R.E. The Less You Work"
Your real estate-based wealth coach,
Jeff Woods
P.S. When your ready here are a few ways I can help you start, scale, and manage your very own lucrative real estate investing company.
1. Join the C.A.R.E. community and connect with other real estate investors that are taking massive action. It's our new Facebook community where smart real estate investors connect, learn, and grow! Grow your wealth, Freedom, Impact, & portfolio! CLICK HERE to join today.
2. Book Recommendations. These selected books will help you build a solid understanding of real estate investing. See list now.
3.C.A.R.E. tool box. This is a list of free and/or low cost resources that every real estate investor needs to build a lucrative real estate investing company that will fund your desired lifestyle. Access your resources HERE
4. Work with me and my team privately. If you would like me to help you avoid costly mistakes and grow your real state business so that you can have the finances and time to fund your desired life let's chat. CLICK HERE to grab a complimentary strategy session. This way we can chat and get to know each other better. This is not a sales call I do NOT work with everyone. I want to see if we are a good fit and help you. If you decide you want to continue to work with me and you meet my criteria we can explore what that may look like. Because I am actively running my real estate businesses and value my free time I only work privately with a small select few every year. BOOK YOUR SESSION HERE.